Well after a bit of a false start here are some photos of my new toy. I was hoping to have had her out after a scrub bull and a few pigs but the weather and work put an end to that idea.
so off to the range we went today with only a hand full of cartridges. Fired just 10 rounds of Norma 300 grain PH and 10 rounds of Winchester 270 grain failsafe. All shots were fired at 50 yards, over the pack on the bench.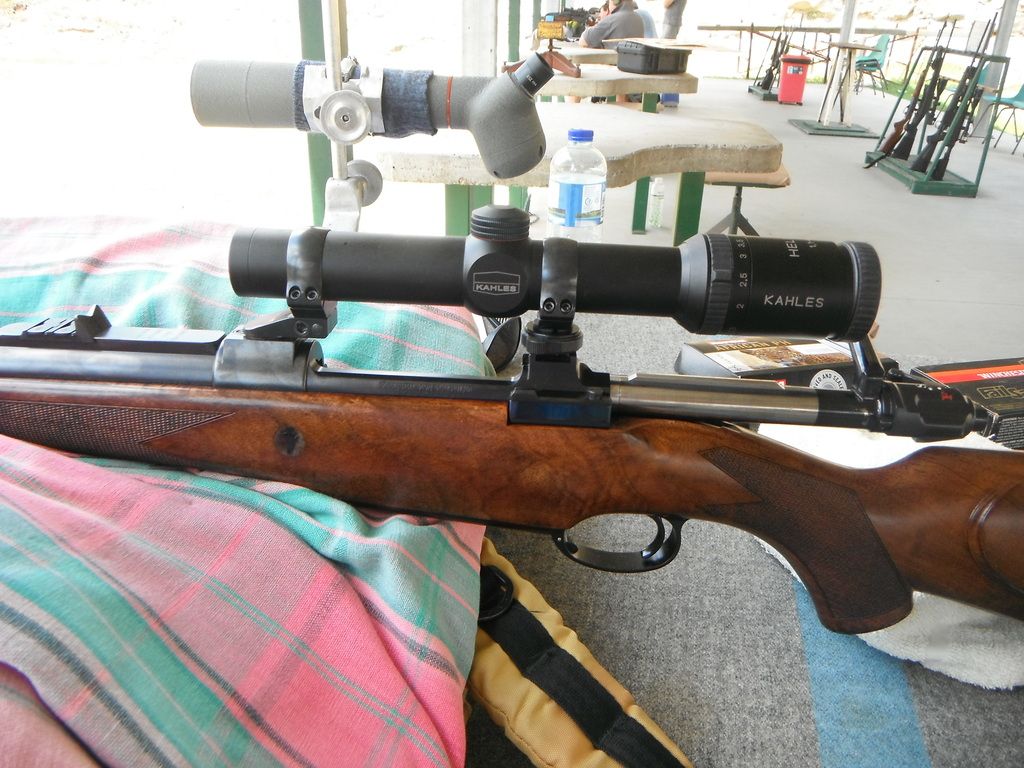 Scope is a 1to 4 Kahles.
5 rounds of Winchester at 50 yards with the scope.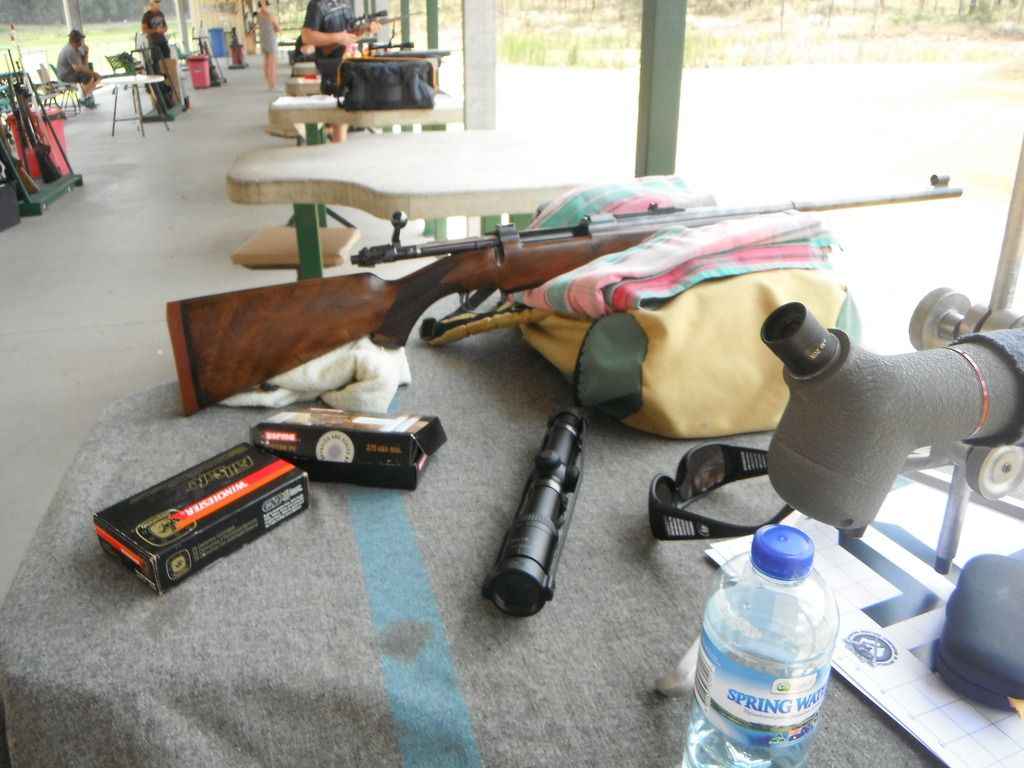 5 rounds of Norma at 50 yards with the iron sights.
I'm pretty happy.
Cheers
Rod